Ryan Reynolds is reportedly in talks to invest in a Welsh football club, which could result in a move across the Atlantic with his daughters and wife Blake Lively.
Yes, you read that correctly.
On Wednesday, the actor's name hit headlines after it was revealed he is a potential investor in fan-owned Wrexham AFC, who are currently ranked in the English football's fifth tier.
Sky News reports that the club have already had talks with Reynolds and It's Always Sunny in Philadelphia actor Rob McElhenney about their possible investment.
The news outlet states that 97.5 per cent of the 1,254 members of the Wrexham Supporters Trust have voted in favour of continuing the talks.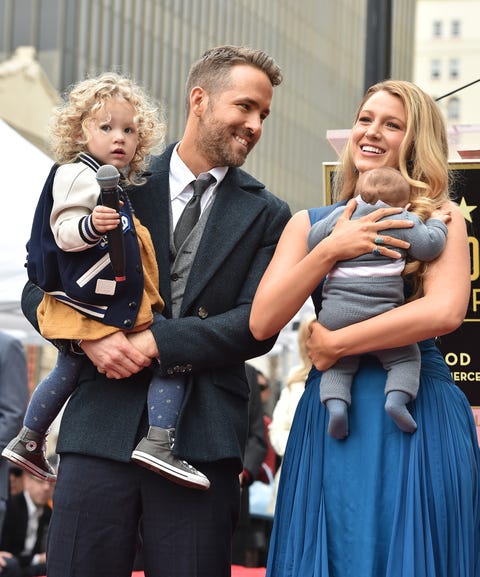 AXELLE/BAUER-GRIFFINGETTY IMAGES
On Wednesday, the actor teased his fans about the somewhat unusual business news.
'Yep, you never know,' he tweeted in response to a fan who joked that 'you never know when Ryan Reynolds is going to turn up in Wrexham'.
'I've waited 8 years to respond to this tweet,' he added.
While it's unknown whether Reynolds and McElhenney will acquire the club, it could mean a move to the UK for the famous stars and their families.
What we'd give to see Lively walking down the Wrexham high street!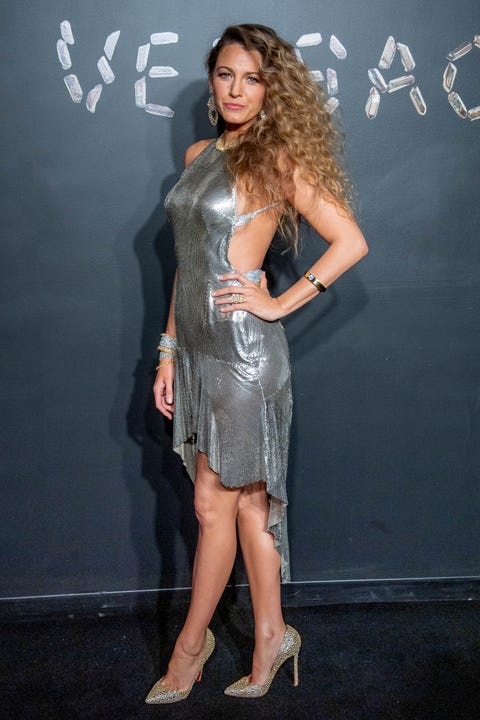 ROY ROCHLINGETTY IMAGES
The couple have spent a lot of time across the Atlantic in recent years, with the 31-year-old actress spending months in Avoca in County Wicklow, Ireland while filming The Rhythm Section.
Meanwhile, the Deadpool star has previously revealed he and his wife are big fans of the Great British Bake Off which, as we all know, is a must-watch for all Brits…
'We live in a world that's pretty divisive right now and there's a lot going on. And I like that show just because it's a nice thing to watch at night,' he told People last year.
'Everybody on the show is nice to each other, which I find refreshing. It's not really about anything that's going to remind you of chaos.'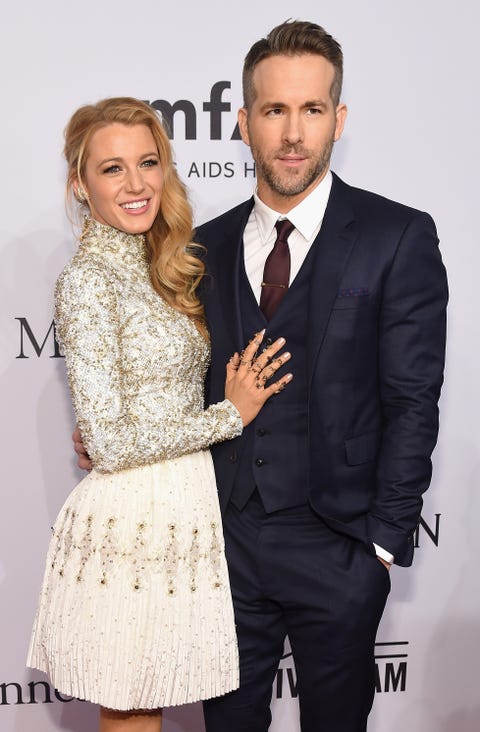 MICHAEL LOCCISANOGETTY IMAGES
Trust director Spencer Harris said of the Hollywood stars' potential investment to BBC Wales: 'We will get to a position when the potential investors put forward a deal and the next stage… we would put that in front of the members for a vote if they wish to proceed with that deal or not.'
Last week, the National League Wrexham hinted that they'd been approached by individuals to purchase the club, who it described were 'extremely well-known' and 'of high net worth'.
During lockdown, it's believed Reynolds, Lively and their three daughters have been quarantined at their home Pound Ridge, New York.'It's actually been amazing,' the actor told Jimmy Fallon of the family's set up earlier this summer.'I'm trying to let myself appreciate it as much as possible because there's so many people around the world that this isn't a good thing, it's causing a lot of anxiety for a lot of people. So I'm trying to let myself appreciate the face time with the family and spending as much time as possible.'