PDA might be thrilling in the pandemic but Hailey Bieber has admitted that she didn't want to kiss her husband Justin Bieber in front of others at the beginning of their romance.
In a new interview, the model opened up about how intense press scrutiny made her less inclined to smooch her now-husband in front of others.
'It was difficult for me to understand how to carry on a relationship like this, experienced under the eyes of all,' the 23-year-old admitted to Vogue Italia.
'But there comes a time when you have to embrace reality, and admit who you are.'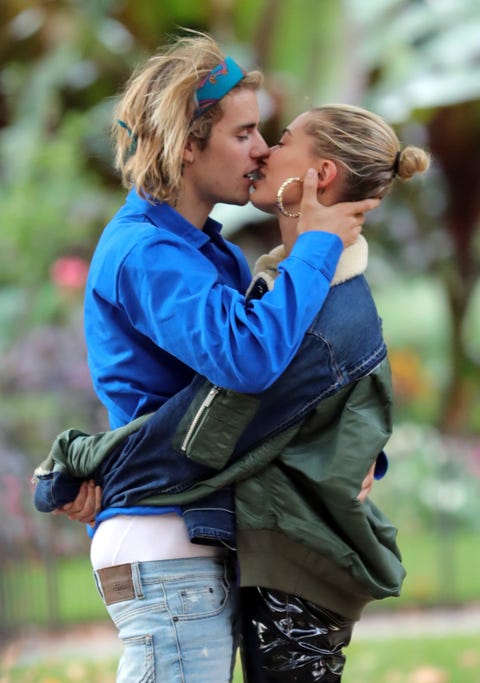 MARK R. MILANGETTY IMAGES
'For a long time I couldn't do it: I didn't kiss him in public, I didn't like the idea of ​​people watching us at certain moments. … But I realised that it is a battle that in the long run, instead of protecting you, exhausts you. The fact is, we love each other. And there is really nothing to hide.'
The couple celebrated their second wedding anniversary last month after marrying at a New York City courthouse in 2018, followed by a religious ceremony last October.
On the subject of having children in the future, the model reiterated her message that she and the 'Yummy' singer are not in a rush to become parents.
'The strange thing is that I've always wanted to have children early, but now that I'm married, I feel less of an urge,' she revealed.
'I am an ambitious girl with many projects. It will happen, but not now.'
Her husband agreed, noting: 'We're still pretty newly married.
'We've just been enjoying our time together and getting to know each other deeper.'
Discussing their relationship, the model noted that the world perceives them as younger than they really are.
'Many still see us as eternal teenagers, Justin in particular,' she noted. 'Instead we are a married man and woman, committed, and comfortable with their sexuality. We are as individuals and consequently we are together. Our chemistry is born from these private and profound awareness.'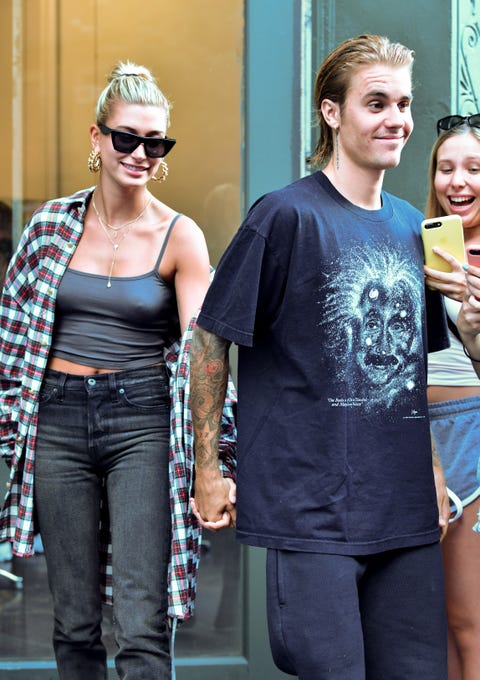 JAMES DEVANEYGETTY IMAGES
Earlier this year, the star stated that following her brief split from Bieber in 2016, she was unsure of whether she wanted to date the singer again when they reconciled in 2018.
'We ended up being at this church conference together in Miami, and it was the first time we'd seen each other in a while,' she recalled to ELLE US.
'I remember we were hanging out and I was like, "Listen, I'm really, really happy for us to be friends again. I want us to always be cool and be friends,"' pushing for a platonic relationship, rather than a romantic one.
'He was like, "Yeah, here's the thing: We're not going to be friends." And I was like, "Oh. Is that so?"' she recalled of their conversation.
'I think we were both a little unsure about what was going on in the very beginning. It was familiar territory, but when a lot of time goes by, it's like getting to know a new person.'