Kim Kardashian has opened up about her now-postponed 40th birthday party and revealed what she originally had planned to wear for her big day.
In a new interview with Grazia magazine, the beauty mogul revealed that she had planned to throw a shindig titled 'Wild, Wild Miss West's 40th Birthday'.
'I had the best plan,' she told the publication, noting that she's since postponed the party due to lockdown restrictions during the Coronavirus pandemic.
'I had Manfred Thierry Mugler make me a metal costume. Like, a cowgirl costume. I have it and it is insane. We did virtual fittings. I don't even want to waste it on a party for myself with five people. I want it to be something.
'So, I'm thinking maybe next year. I can have it on my 41st. We can still call it my 40th, right?'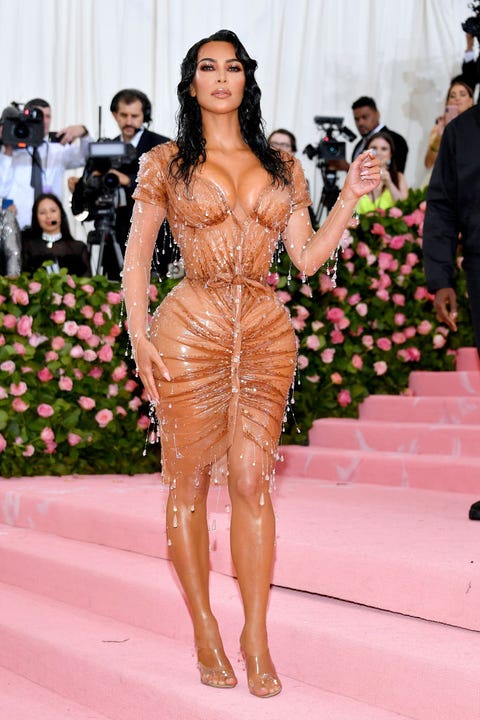 DIA DIPASUPILGETTY IMAGES
Kardashian has worn several Mugler dresses over the years including a vintage Thierry Mugler cut-out gown to the Hollywood Beauty Awards last February, a blue latex dress to the 2019 Met Gala afterparty and a nude-coloured corseted dress for the Met Gala.
The mother-of-four turns 40 on October 21 and will likely have a small, intimate celebration with her family, instead of a star-studded bash.
Speaking about turning 40, the beauty mogul noted: 'I'm not one that gets nervous about getting older.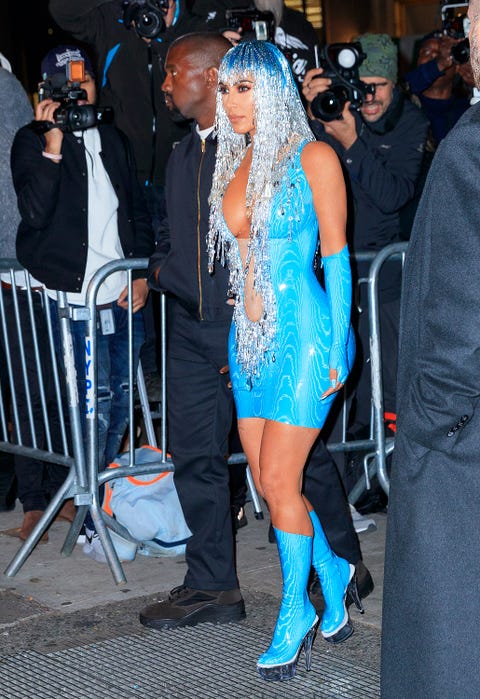 JACKSON LEEGETTY IMAGES
'I obviously do what I can to try and feel as youthful or to look a certain way. But I'm proud that my kids get me here another year. I always think about that. Particularly losing your dad or a parent or someone close to you at a young age.'
The Keeping Up With The Kardashian star's father, Robert Kardashian, passed away at the age of 59 on September 30 2003 after being diagnosed with oesophageal cancer.
During the interview, the star also revealed that she struggled to care for her husband Kanye West when he suffered from Coronavirus earlier this year, unbeknown to their fans.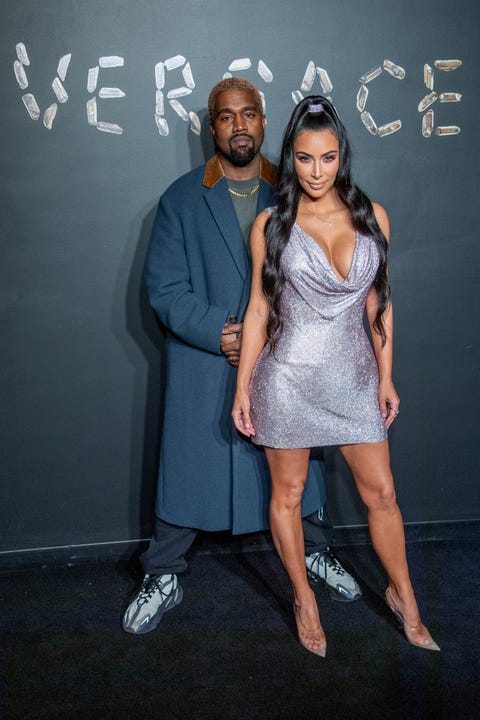 ROY ROCHLINGETTY IMAGES
'Kanye had it way at the beginning, when nobody really knew what was going on,' Kim said.
'It was so scary and unknown. I had my four babies and no one else in the house to help… I had to go and change his sheets and help him get him out of bed when he wasn't feeling good.
'It was a challenge because it was so unknown. Changing his sheets with gloves and a face shield was really a scary time.'
Last month, Kim and her famous family announced they had decided to end filming on their hit reality show.
'This was a dream of all of ours,' Kardashian said of the show. 'We never imagined we would get onto season two. Now we're on 20. Sometimes we just need a break. It's really simple.
'We just need a minute to regroup. You know, we haven't had a break for 14 years. We've gone in filming a season, then a spin-off and I think there's no other way to say it other than, we just live such big lives.
'And we have kids now. And they need us. There's so much going on that, even just for a minute we need a break.'