Move over Kate Middleton and Prince William because Prince George, Princess Charlotte and Prince Louis have taken to social media to show off their on-screen skills.
On Saturday, the Kensington Royal Instagram and Twitter accounts shared a sweet video of the three royal children posing questions to their family friend and historian Sir David Attenborough about the natural world.
The clip marks the first time the public has ever heard Prince Louis speak and a rare moment to hear George and Charlotte's voices.
'Hello David Attenborough, what animal do you think will become extinct next?' questions George, dressed in a red polo shirt, from the garden of Kensington Palace.
'Hello David Attenborough, I like spiders, do you like spiders too?' asked Princess Charlotte with her hair pulled back in a ponytail and wearing a black pinafore dress and white summer shirt.
Prince Louis, wearing a white jumper with red and blue stripes, then quizzes the natural historian with the line: 'What animal do you like?
The deep inhalation of breathe is too adorable, we know!
HELLO! reports the trio recorded their questions for Attenborough before they met him face-to-face on September 24.
The broadcaster spent an afternoon with the young royals and their parents to watch his new film David Attenborough: A Life on This Planet in the garden at Kensington Palace.
The Cambridges' Instagram account posted pictures of the encounter, including snaps of George studying his fossilised shark's tooth gifted to him by Attenborough.
One of Charlotte's most famous on-screen speaking moments in recent years includes her appearance at her younger brother Louis' christening in July 2018.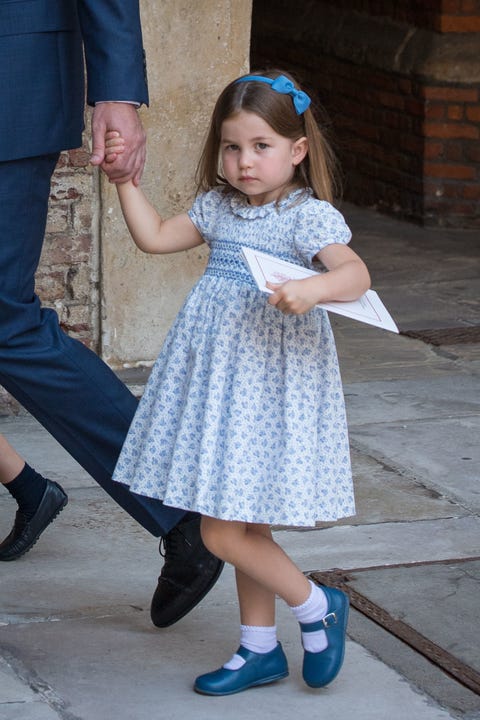 WPA POOLGETTY IMAGES
As she left Chapel Royal at St James's Palace with her father and older brother, Charlotte was heard telling photographers waiting outside: 'You're not coming.'